Riding Factory in Saint Hilaire de Riez
This year, Camping MAHANA is lucky enough to have a surf school open all year round!
Located near our direct access to the Plage de la Pège in Saint Hilaire de Riez. A coastline that has remained wild, not very busy and with quality waves.
The courses are adapted for all those who wish to learn the joys of sliding, from 5 years old and who can swim.
If you want to practice a particular sport (ShortBoard, Longboard, Bodyboard, Bodysurf), no problem, in each of our courses, we can mix the activities!
The school offers courses during the school holidays and swimming lessons in the swimming pool of Camping Mahana.
For wetsuits, it's best to have your own, but if you don't have one, the school will lend you one.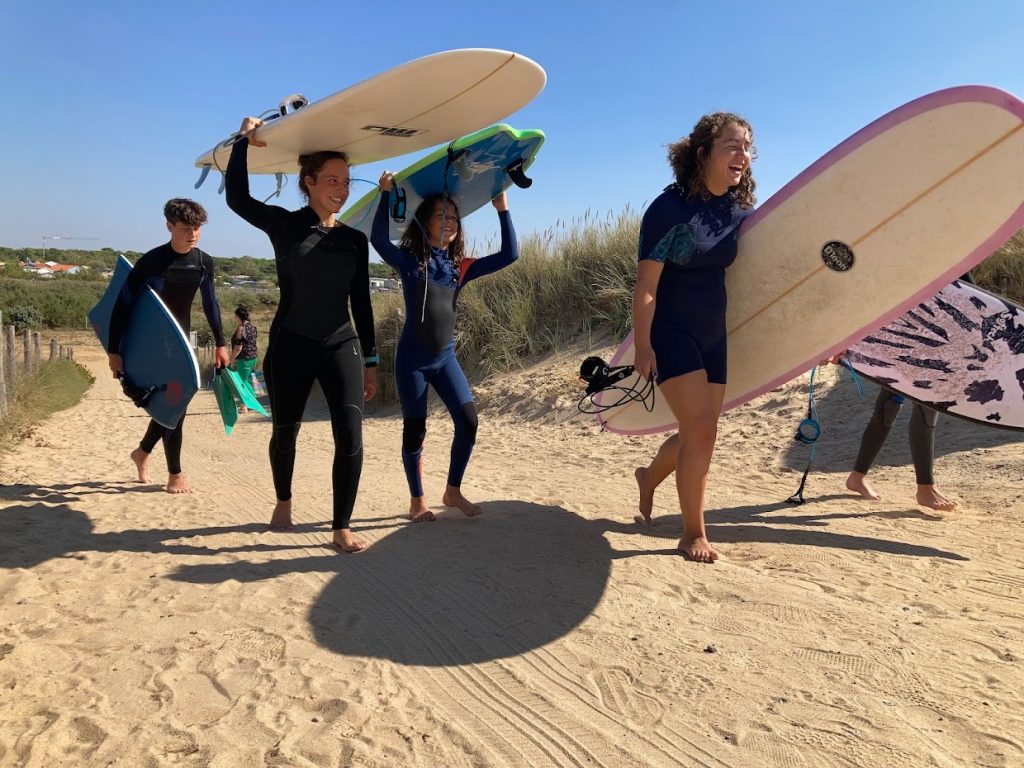 Your level
You are a BEGINNER
If you are new to the activity
You are in EVOLUTION
If you are surfing the mosses and start looking for unbroken waves
You have reached the PERFECTION
If you surf the unbroken waves and take directions.
The sessions
THE SINGLE SESSION
For all those who want to live a first experience, or simply to make a small blow of Surfing, a small technical adjustment from time to time.
THE TECHNICAL COURSE
Surfing is a complex sport, which requires to know the weather, the spots, to correct oneself, to exceed oneself, to change spot, type of wave. For all these reasons, we offer you filmed and analysed coaching sessions, an accompaniment in the water on the spots of the region most adapted to your expectations, to your level
The courses
INITIATION
To learn and progress at your own pace, they will help you discover the foamy areas, where everyone can walk, and learn about the wave before taming it. The first sensations on your feet!
EVOLUTION
You will look for the waves a little further out and start to surf the unbroken waves and attack our first turns.
FURTHER TRAINING
Perform your first manoeuvres (Bottum Turn, Cut Back, Roller), or simply to acquire greater autonomy in your surfing.
The school is open all year round and is located in the Mahana campsite. Convenient for those who would like accommodation! 
Les tarifs
SINGLE SESSION : 1h30 session at 38 € – max 8 people.
SURF COURSE : 1h30 session/day from Monday to Friday at 165 € – max 8 people.
TECHNICAL ANALYSIS: 1 x 2h session with possible video feedback – 90 € – max 3 people
PRIVATE COURSE: 1 x 1h30 session possible at 80 €- for 1 person.
For all the courses, they offer you to rent a wetsuit by the week, which will allow you to use it outside the courses, and to put on a dry suit!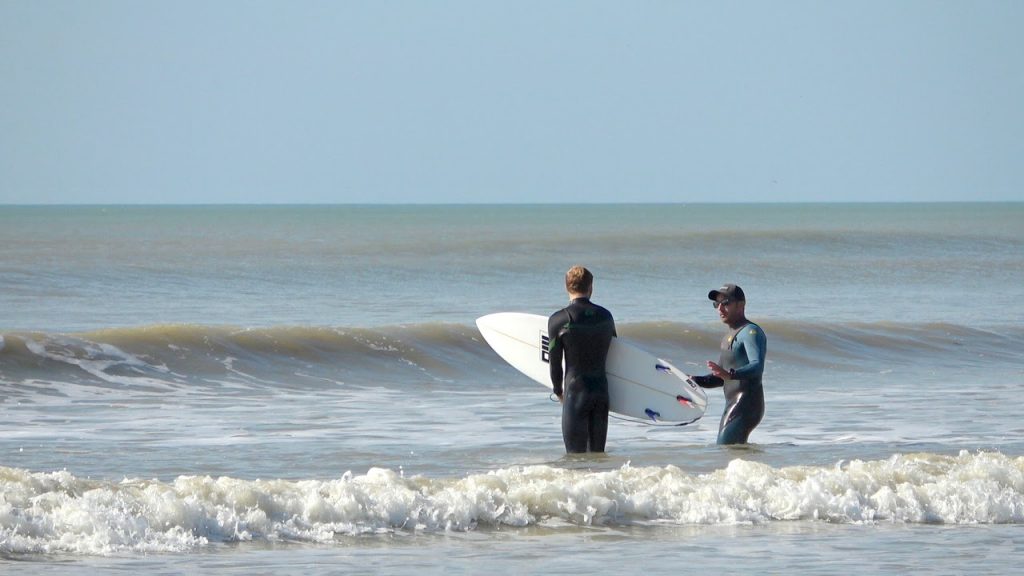 Courses all year round
LOISIR KIDS (5 to 10 years old) : 1 x 1H lesson/week at 210 €. pers. max : Wednesday 11am – 16p / Saturday 9.30am – 8p / Saturday 11am – 8p
LOISIR KIDS (11 to 18 years old) : 1 x 1H30 lesson/week at 270 €. pers. max : Wednesday 2pm – 16pm / Saturday 9am – 8pm / Saturday 11am – 8pm
ADULT LEISURE: 1 x 1H30 lesson/week at € 280 pers. max : Wednesday 11am – 16p / Saturday 9.30am – 8p / Saturday 11am – 8p
COMPETITION: 2 x 2 lessons/week at 320 €. pers. max: Wednesday 4pm – 4pm / Saturday 2pm – 4pm
From February to October, take advantage of surfing lessons to progress in leisure surfing or to perform in competitions.